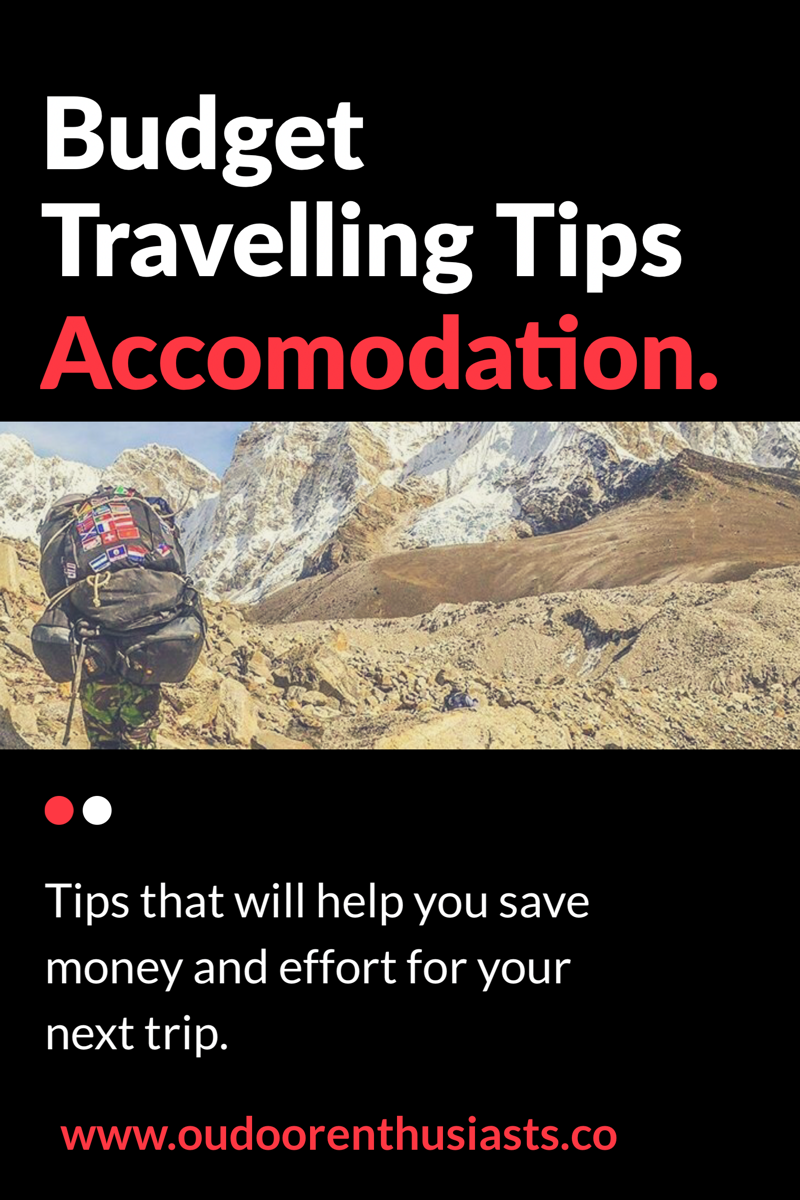 When you are planning your next adventure, you may be able to save a lot of money. Indeed, there are many ways in which to save significant amounts of money and still have a great trip. You might decide not to visit certain places or attend certain events, you might eat at more affordable restaurants, or you might forego buying souvenirs.
All of this will save you money.
However, the largest portion of your expenses when you are on holiday is definitely accommodations. In other words, lodging is the area in which you have the greatest opportunity to save money. This does not mean that your money problems are solved; saving money on accommodations is easier said than done. You may have to give up some things like comfort, luxury, or other preferences.
Or maybe not.
In this article, we will explain how you can increase your savings in regard to lodging. We will focus on two types of travel: alone and with your family. Your travel plans will be different if you are traveling as a family with children or if you are traveling by yourself.  Of course, there are more possibilities for accommodations if you have only yourself to consider, but not all of us will find ourselves in that position.
Internet and smartphone applications
In today's world, the internet is our greatest source for gathering information, including planning your traveling destinations.
You can save a lot of money using websites and applications that are offer accommodation for a small budget.
Basically, you can use your smartphone to find a place to crash for just one night, or you can plan a whole road trip ahead of time, arranging your lodging easily while avoiding the fees charged by travel agencies.
For example, there is an app called Couchsurfing, where people around the world offer others a place to sleep on their couch. The app resembles Facebook. You create a profile and connect with other users, exchanging tips and pieces of advice. If you find yourself in a certain destination, the app makes it possible to you to locate users in that location and to connect with them in order to find a place to sleep. One limitation of this method of travel is that it is only for people who are traveling alone.  Also, there is no privacy and luxury, just a place to lay your head. However, Couchsurfing is usually free, and you can meet new people and experience many adventures.
A somewhat more luxurious source of accommodations is called Airbnb. This app is currently the most popular among travelers from all parts of the world. Airbnb is similar to Couchsurfing, except that you pay a certain amount of money to rent a spare room, an apartment or even a whole house. This is much better option if you have at least a little bit money in your budget. You will have privacy and a lot more freedom than you would if you were Couchsurfing. You can easily view reviews and the ratings of travelers and rental locations, gaining valuable information in planning your trip. This information can help relieve doubts about your plan clearly point you toward good places to stay. Simply put, if a user has good reviews and good ratings, you can feel confident that he is a good person to contact for your accommodations. Also, while reading the reviews, you may gather other information that will help you on your adventure.
If you are single, you also have the option to use a site like Housecarers, which allows you to stay in and care for somebody's house for a certain period of time. There are no fees, but you will have to accept a certain amount of responsibility. Often, you will be obligated to take care of some maintenance work on the property or in the house. For example, if you stay in a house for one week during the winter, you might be required to keep an eye on the pipes so that they do not freeze.
Friends
You've the old saying that your wealth is measured by the number of friends you have. Well, the saying is fairly accurate, especially when you are looking for budget accommodations. If you have a friend in a location that you want to visit or simply in a location that you have rarely been, you can always set up a visit and explore that place for much less money than a hotel stay would cost. Of course, you must be prepared to pay your friend back in some way, but if he is truly your friend, that won't be difficult to do.
Work and travel
You can save a lot of money if you work during your trip. We realize that this may sound odd, but in truth, it can make for very interesting travel.
You see, there are many places where you can find a place to stay in exchange for your work. For example, some hotels offer their rooms if you agree to do some work at the hotel. You may carry bags one day, or do lawn maintenance or other odd jobs. Similarly, many organic farms in America offer lodging if you are willing to work on the farm.
Of course, this way of saving money is more suitable for younger travelers, such as students or even teenagers.  At any rate, you should know that the possibility exists. If you are able and willing to do work during your trip, then why not give it a try?
Off-season and first-minute offers
For the family trip, a great way to cut your expenses is an off-season rental.  If you are having difficulty managing your vacation budget and you are able to be flexible with the timing of you vacation, off-season rentals are the best possible way to trim expenses. When the normal tourist season is over, many resorts try to attract visitors with lower fees and better bargains. Because their traffic is decreased during the off-season but they still have to do enough business to cover their expenses, it is much more cost-effective for them to have customers even with the lower profit. For us travelers, this is a perfect chance to save money. For a fraction of in-season costs, you will get to experience every feature that an accommodation offers.
Some resorts advertise sales in which you can book your accommodations well in advance for one half the usual tourist season rate. Resorts or rental services do this to ensure a high occupancy rate. They don't want to wait for the season to start and to find themselves in a situation in which unforeseen circumstances cause a lack of visitors. This is called first-minute reservations. As we said, basically it is about securing business. Simply stated, if you are planning a trip for the summer, look for suitable offers months ahead of time in the autumn or winter. You will be amazed at the opportunities to save money when booking your accommodations early.
Most importantly, both off-season and first-minute offers include everything that the normal in-seasonal offer does. In other words, you won't experience less comfort or fewer services. Currently, the number of people who are using these excellent options grows each year.
Last-minute reservations
For the people who are traveling with children or other family members, another good way to save money is last-minute arrangements.
Many hotels and tourist facilities offer last- minute reservations. They do this when they have some vacancies due to a lack of reservations or because of cancellations. In order to reduce their costs, they are willing to rent the unoccupied accommodations for a minimal profit. It is better for them to rent a room for less money than to make nothing at all.
The downside to last-minute reservations is that you have to act fast without much time for planning.
Vehicles as money savers.
Using your own vehicle when you travel may also allow you to save money on accommodations. A vehicle puts you in a position to increase your savings because you have the option to rent an apartment outside the central area of the destination you are visiting. This is important because the prices of these accommodations are much lower than those in the central location. For example, if you are visiting Paris, the cost for accommodations in the center of the city will be higher than the cost of accommodations ten miles away. When you have a car, ten miles is a short drive, allowing you to exploit the difference between prices to your advantage.
However, you must always check on the parking options at your destination. You must calculate the costs to determine if the fees for parking spots are greater than the amount that you stand to save in the cost of accommodations. In that situation, you should avoid the cheaper accommodations.
Also, you must consider your trip schedule. For example, the possibility of making your own meals makes travel more affordable, giving you more options for what to eat and offering much more reasonable prices. If you intend to spend much of your time strolling and sightseeing, it might be wise for you to choose accommodations where you can make your own food. You will be wasting money if your accommodations include the cost of three meals a day but you are not eating them because you are always on the move and cannot return to the hotel for meals. If you have your own kitchen, costs can be reduced. As you can see, the functionality of your accommodations can affect your savings.
Watch out for hidden costs
Be sure to pay attention to the hidden costs of potential accommodations.
Before you choose a place to stay, you should check to see if there are any services that are billed separately from the base rate. Hidden costs may include air conditioning, extra beds, parking, or a mini bar. You don't want to find yourself presented with a higher bill than expected when you are checking out. To avoid this uncomfortable situation, check on the costs of services before you utilize them.
We hope that we have helped you by giving you many ways to save some of your hard-earned money, whether you are a solitary traveler, a young traveler, or a family. In these days, every dollar matters.
Now all you need to do is to start packing!